A4 promo brochure for the new London sofa. Available in interactive .pdf version.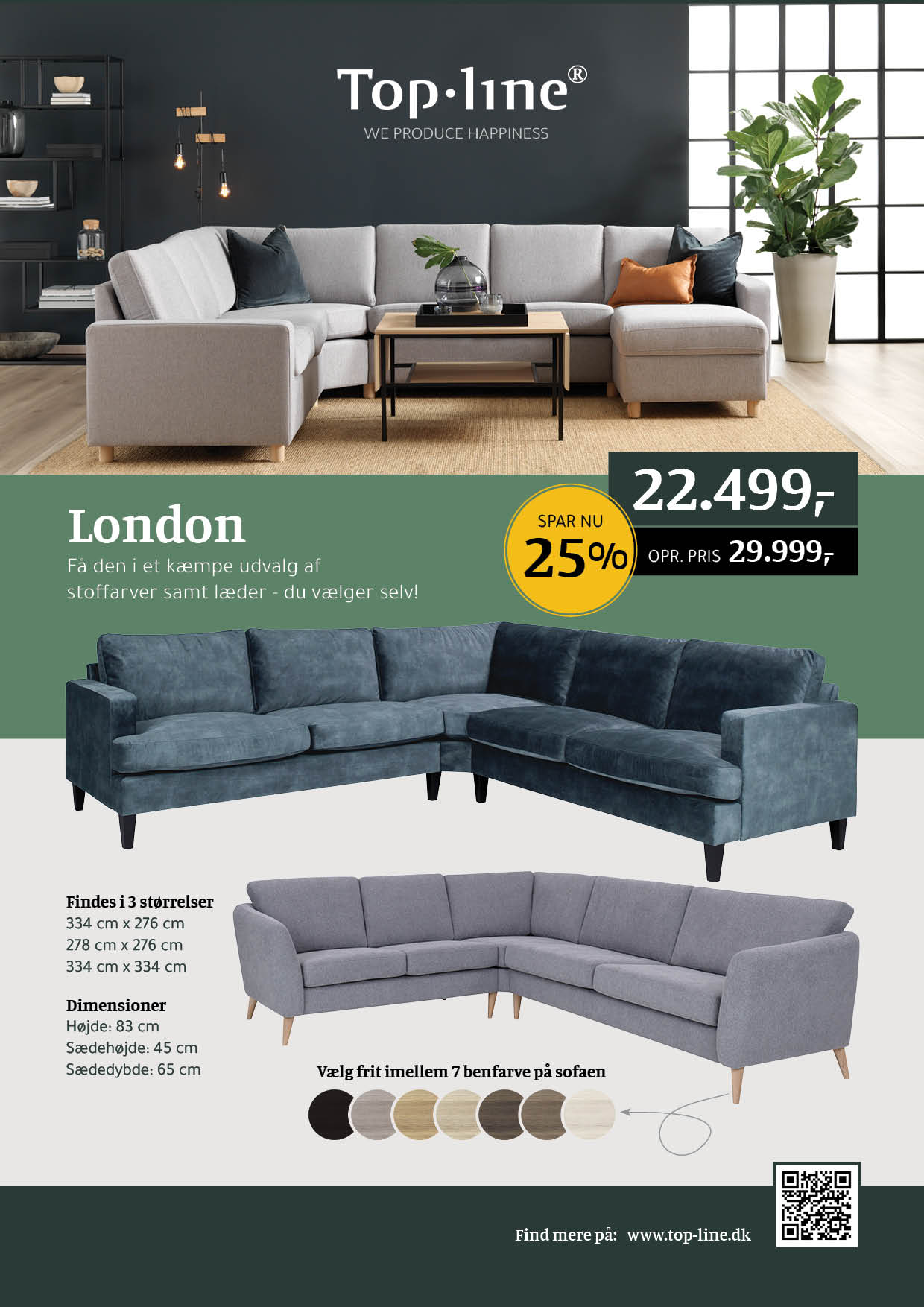 Photo manipulation – the Kira chair were edited, so the customers can also see it in red with legs of walnut-oil colour.
The red colour were represented from an image of a sofa, and the legs colour were represented in the image of wood element.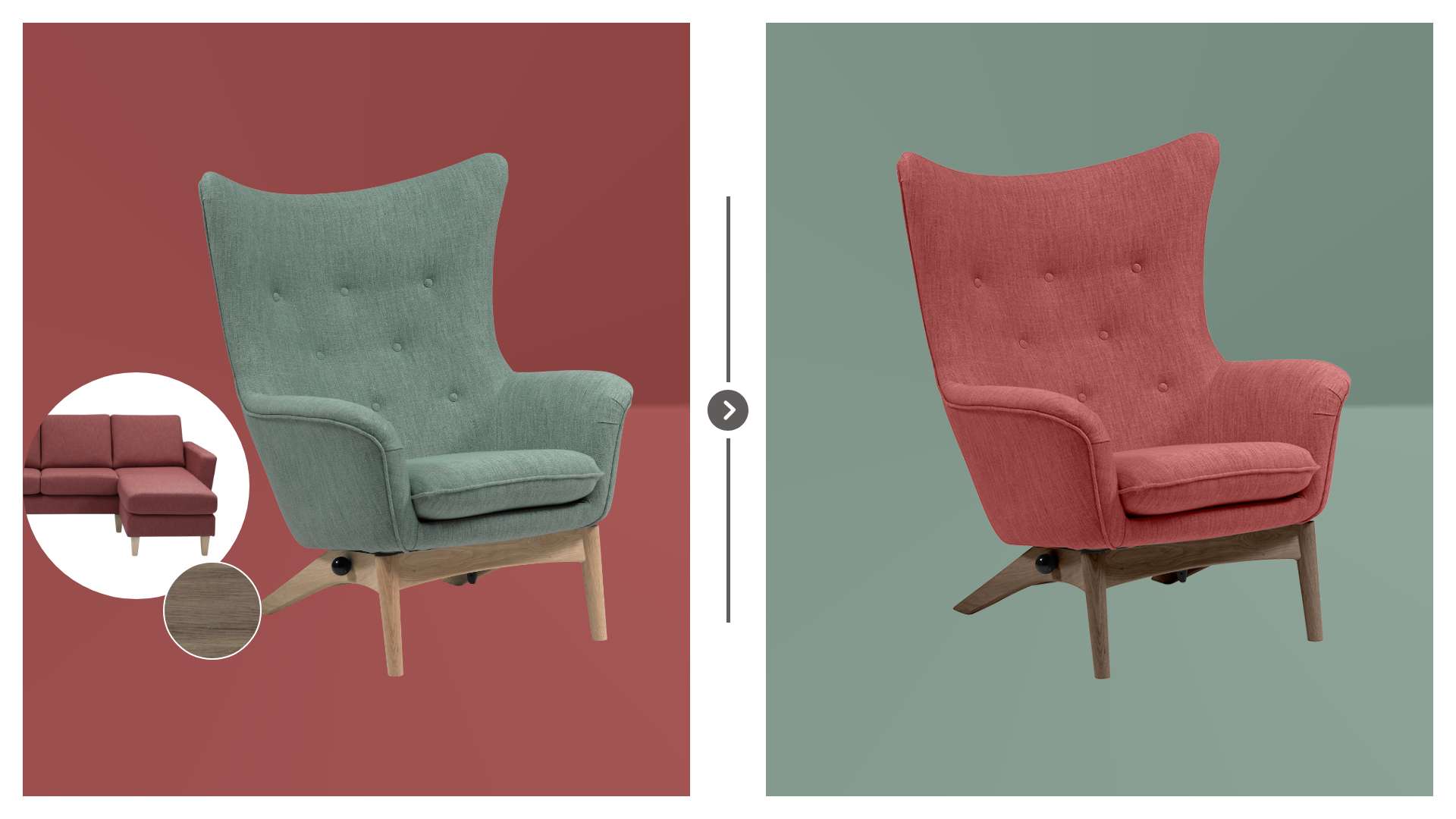 /* Photos borrowed from top-line.dk