Task: Zooshop food guide – "Find the right pet food"

I designed a sub-site for advising and guiding customers about showing right food for their pets. The guide was designed to gather certain information necessary for the system to provide recommendations and suggestions to the customers.
"Avoid food waste " sticker and product page re-design.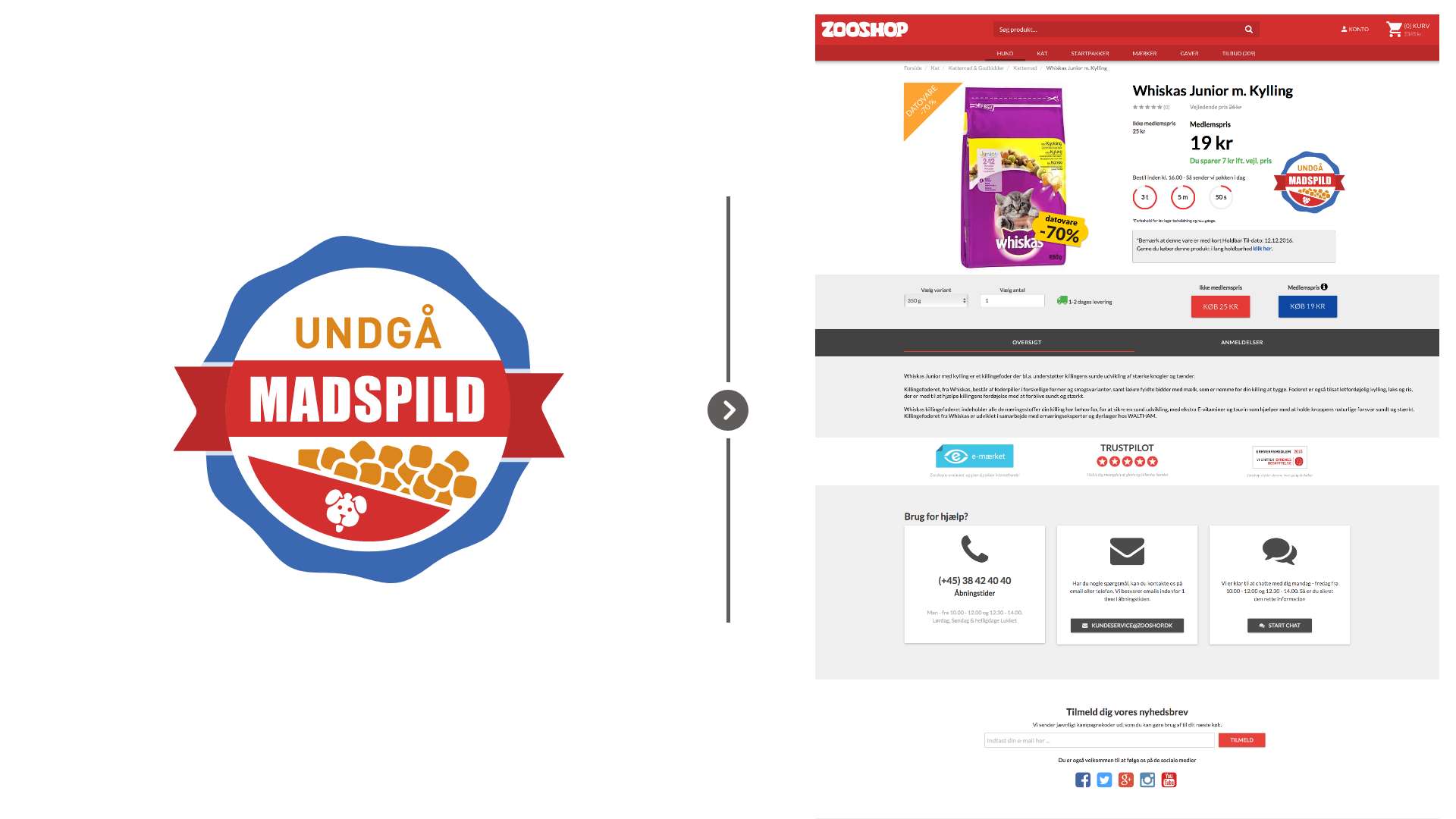 Zooshop stickers, supporting the "Knæk cancer" campaign.
MEGA menu UI design – desktop and mobile.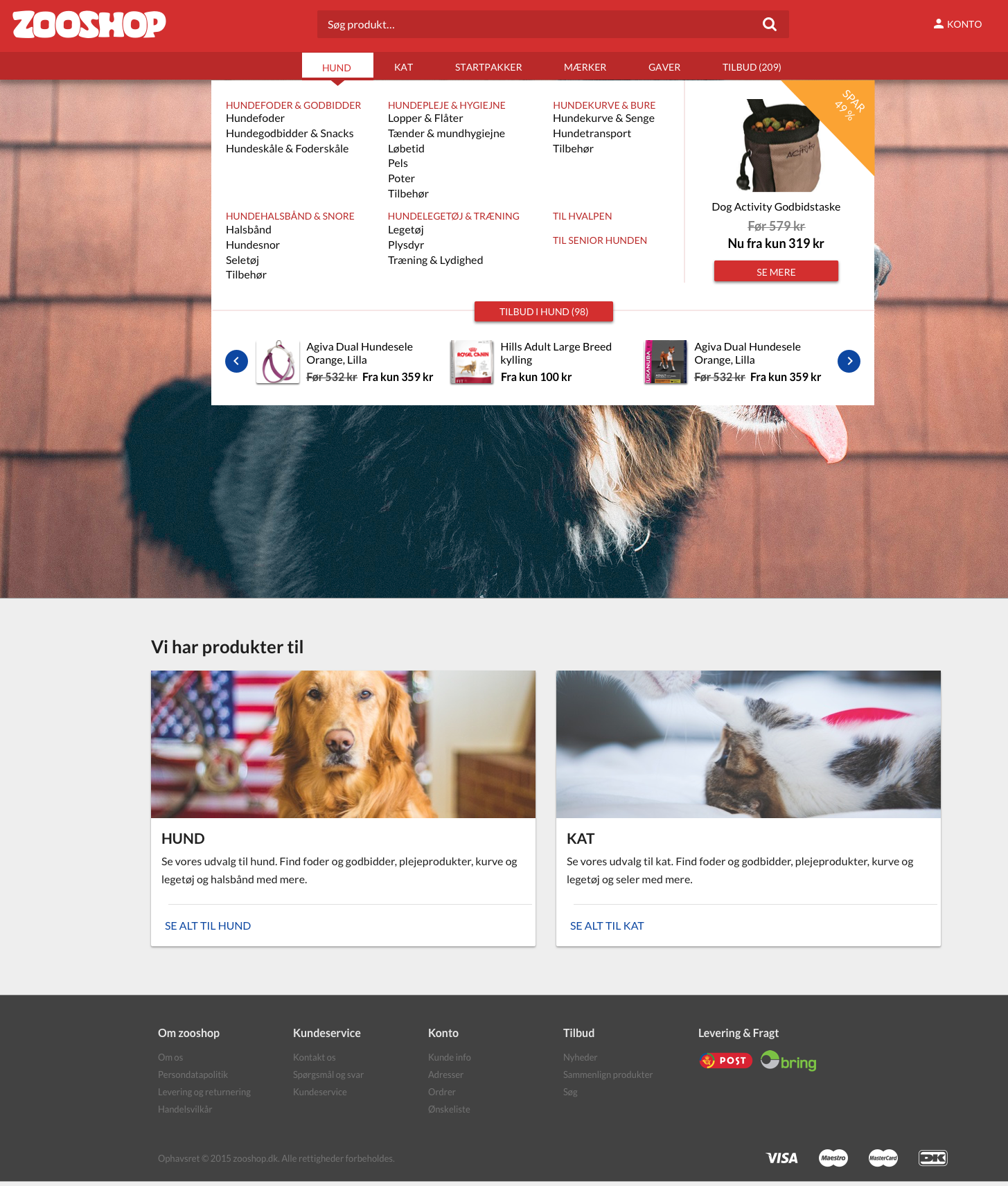 Print design, cats fair – A3 posters, facebook banner, page for fairs catalog.
/* Photos borrowed from freeway.dk